Play Arknights PC: Free Anime Tower-Defense Game
Released in January 2020, Arknights is a challenging tower-defense RPG that is now enjoyed by thousands of players worldwide. With its competitive gameplay, it has all the best features that one can expect from a defense strategy game.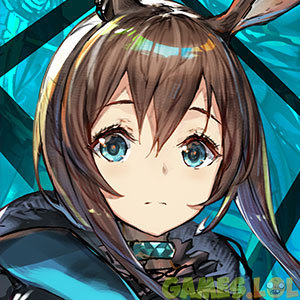 By
Yostar Limited
| 0 downloads

In this game, players take on the role of an amnesiac Doctor who is rescued by the main protagonist, Amiya. The main task is to oversee the operations of the Rhode Island Organization. This organization is a pharmaceutical company that aims to eradicate a deadly infection that caused damage and chaos all over Terra.
Welcome to Terra!
Terra is a world inhabited by humanesque life forms that are known as Ancients. Originium, a valuable mineral used for magical arts has caused natural disasters that eventually infected people with Oripathy. It is a progressive disease that caused the infected to be hostile. The sickness has spread all across Terra and has caused unspeakable destruction among its inhabitants. However, there's still hope—and it is all in your hands!


Together with the charming Amiya, you will be searching for potential recruits to help cure Oripathy and save Terra. The people you recruit are called Operators. Your job is to train and deploy them in various operations to protect the innocent and hopefully save Terra from further infection and destruction.
Arknights Game: A Mix of Tower Defense, Strategy & Gacha
Arknights game uses a tower-defense mechanic mixed with a Gacha system and role-playing. You will play as a master tactician that deploys a team of Operators on the battlefield—each with a strategic position to defend the base from various foes. Players are responsible for unleashing different sorts of character abilities during the fight and turn the tide in their favor.
Arknight's fair Gacha system helps players build and recruit a team of operators. On top of tactical combat, Arknights online also features a building system where players generate resources and operators to help out buff operations with their passives.


Arknights shares the same grinding mechanic as the rest of RPGs with all of its daily missions and challenges that reward players with points and items. Completing missions and going through the main story campaign are the best ways to progress in this game.
Your victory will entirely depend on your team and overall strategy. The work does not stop at simply recruiting operators, you also need to have a good deployment strategy too! So if you need a good strategy guide, you can browse through our knowledge base resource.
Pick From a Roster of 2D Anime Characters
Arknights has captivating and vibrant visuals with aesthetically pleasing animations in hand-drawn 2D visuals that give a whole new life to its role-playing story. Each piece in the game is exemplified with their own aspect to make them distinct from one another. The game boasts an assortment of diverse characters or operators that possess extraordinary abilities and special skills. The 2D anime aesthetics give the gameplay a fun, diverse, and vibrant appeal to it.